Solution proposal, tailor-made offer
---
CHOOSING THE RIGHT TECHNOLOGY DOESN'T TAKE PLACE IN ONE MORNING AND WE KNOW THAT WELL.
DO YOU WANT HELP FAST AND PROFESSIONAL DIRECTION? COME INTO IT WITH US!
From the first meeting orientation to your type of operation
Immediately upon the first meeting, we will be happy to come to your place, carefully map out the possibilities, outline the first key points and prepare a relevant offer of solutions that can take your production to the next level.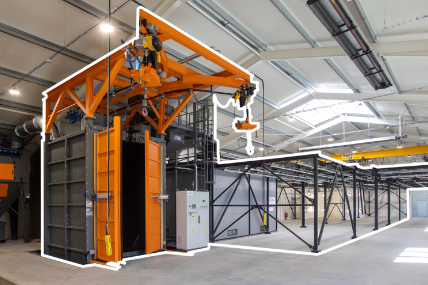 Proven Czech production
If we find a joint solution, we will carry out the complete production in our own production center in Vsetín
From honest and qualified workers
Only thanks to this, we guarantee a longer service life and efficiency of work with the given solution
Trouble-free commissioning
After implementation, you can be sure that we will honestly train you and be available for ongoing cooperation.
At the same time, we will propose the supply of suitable work material, accessories or equipment for workers under above-standard conditions.
Long-term business partnership
We fundamentally do not end cooperation by handing over!
Regular and affordable service is a matter of course, as well as the possibility of requesting the currently most advantageous prices of consumables on the market!
Thanks to our team of Czech developers, we will also be happy to connect our Spolmont APP for you, which can make production even more efficient and economically beneficial!